I believe you must give back when God blesses you –  and I continue to give back through hard work, service and volunteerism. We need people placing others above themselves in government. People with integrity; who engage; who will listen; who are willing to fight; who are willing to compromise; and, who are willing to solve problems not just identify them.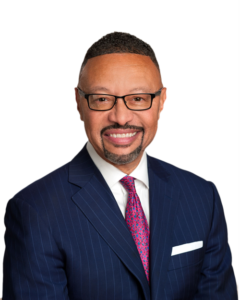 I believe in democracy, leadership, accountability and being accessible. These are the pillars I stand on as the Commissioner of Cook County's 3rd District.
The 3rd District is full of both promise and problems best illustrated by looking at geographic areas that the 3rd District serves. We are the Gold Coast. We are the Soul Coast. We best represent the tale of "two Chicagos," one well-resourced, brimming with revenue and opportunity, and the other where our society treats our residents like outsiders – separate, unequal and unseen.
As Commissioner, I will continue working to build sustainable, mutually beneficial, multicultural communities throughout the District. I will work to ensure people have access to high quality health care including mental health care and dental care. I will work so we have revenue to support County services and protect jobs. I will work to continue finding ways to reduce the juvenile and adult jail populations by creating programs that reduce recidivism and re-integrate people back into society.
I believe in hard work. I believe together we can get it done.
Growing up on Chicago's South Side, I understood the importance of family, faith and community. I was a kid with big dreams, who loved to play with friends and do what kids do. My parents took our family to church each Sunday where the Christian value of "love thy neighbor" rang the loudest in my spirit. My father, Bill, is a well-regarded civil rights and civic leader, and my late mother, Lil, was a retired teacher, homemaker and minister who taught us a sense of pride, self-worth and humility.
My parents taught my sister Kim and I to value our education as if it were pieces of gold. After graduating with honors from St. Felicitas Elementary School, I went to St. Francis De Sales High School where I played point guard on the basketball team and excelled academically. However, my life as St. Francis De Sales changed forever when I left a basketball game with teammates. I experienced my first overt act of racism and violence. As we were walking toward our destinations, a car pulled up, the window rolled down and someone inside yelled the "N word" before firing a gun at us. The incident rattled me to my core, and after telling my parents, they withdrew me from St. Francis De Sales and enrolled me at Francis W. Parker on the City's North Side the following week.
After graduating from Parker, I enrolled in Lake Forest College where I majored in history with a minor in political science and received my undergraduate degree in 1984. While at Lake Forest, I became active in local politics when I joined a coalition of youth in support of Harold Washington For Mayor of Chicago in 1983 and joined hundreds of other teenagers in canvassing neighborhoods and talking to voters. My work on this historic campaign, and the others that followed, showed me the power of democracy in action. This work showed me what people can do when we come together.
Equal to my passion for history and politics is my love of the law. With Thurgood Marshall as my mentor, I enrolled in Loyola University Law School and graduated in 1987 with a juris doctorate. While at Loyola, Norman Amaker, one of Thurgood Marshall's civil rights attorneys with the NAACP Legal Defense Fund, taught me. In honor of Professor Amaker's memory and with help and collaboration with others, I started the Amaker Scholarship at Loyola Law School to support students of color in their pursuit of a legal education. I passed the bar and became a 24-year-old lawyer focused on employer liability and workers' compensation law. I have been published in several legal journals and have received numerous awards throughout my years of practice. I am a member of the American Bar Association, Illinois Bar Association, Chicago Bar Association, Cook County Bar Association and the Workers' Compensation Bar Association. Today, I am president and equity partner of Nyhan, Bambrick, Kinzie & Lowry, P.C., a firm in downtown Chicago that has more than 50 attorneys and 100 employees.
Thirty three years ago, I married the love of my life – – Dr. Cheryl D. Watson-Lowry, a dentist with a passion for helping the under-served. We built a life together based on love, commitment, honesty and friendship. Thriving in the Kenwood community and raising three wonderful and brilliant children, Bill Jr., a graduate of Loyola law school; Evan, a graduate of DePaul University; and Clarke, a graduate of University of Southern California.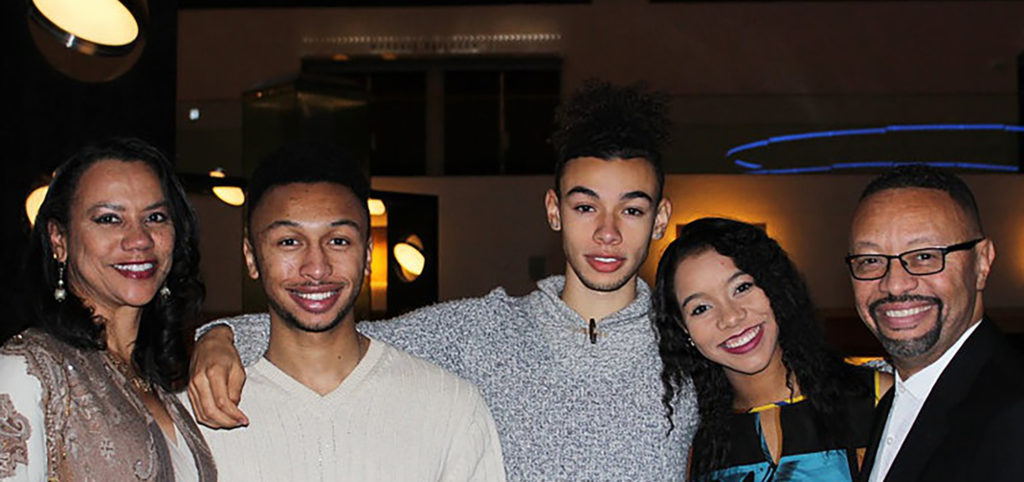 With a passion for service and a dedication to building communities, in 2014, I was tapped by the governor to serve on the Illinois Capital Development Board, becoming the first African-American in the state's history ever afforded a seat on this powerful commission. In my role on the commission, I championed diversity, inclusion and access to capital for minority and women-owned businesses, and I worked to ensure Veterans Business Enterprises had the resources they needed to be successful. I served tirelessly on the commission, as vice-chairman, until the residents of Cook County's 3rd District elected me their Commissioner to replace the iconic Jerry Butler.
Even with my accomplishments in law and my involvement in politics, I have always felt I could always do more. I want children and older youth to have the positive opportunities that I experienced. I continue to be outspoken about the under-resourcing of public schools and the lack of vocational training and jobs for our youth. I channel this passion into my role as Board Member with different organizations, many involving children's issues and addressing racial and economic disparities. My board services have included the Chicago Children's Museum, Loyola University Law School, the Ancona Montessori School, Bright Star Community Outreach, the University of Chicago Police Department Community Advisory Board and Lake Forest College Board of Trustees.
Even with all of my volunteerism and hopeful outlook, nothing could have prepared me for the tragedy that took place on January 29, 2013. That day, we lost 15-year-old Hadiya Pendleton to senseless gun violence, as she was shot and killed just footsteps from our backyard.
Our family joined the community in outrage and despair. My son Evan challenged us to "do something", and we did by convening leaders at our home in prayer and discussion. From our meeting, we founded 'The It's Time Organization' (TITO). I told all of my neighbors and anyone who would listen, "It's time for us to stop hiding. We need to step up and play a role in our community." So, we organized.
TITO is a not-for-profit founded in Hadiya's memory with an emphasis on reducing youth conflict and violence by creating jobs and opportunities for young people. Our area of focus was in the 3rd, 4th and 5th Wards of Chicago, and through our efforts we have secured internships, summer employment and mentorships for many of our youth.
Throughout the years, I have gained experience, leadership and an understanding of the role of government. I served as the Finance Chair for Toni Preckwinkle For County Board President, and served as a member of the finance committees for Obama for President; Obama for U.S. Senate; Friends of Robin Kelly; Kurt Summers for Chicago; Friends of Kwame Raoul; Friends of Leslie Hairston and Friends of Alexi Giannoulias for U.S. Senate.
I love Cook County. I love Chicago. I believe that when people put their minds together, we accomplish great things. As the Cook County Commissioner of the 3rd District, I will continue to provide effective leadership rooted in communication, collaboration and action.
It's Time,

Bill